Lifting Equipment - Yale PT Hoist
The PT is probably the most universal ratchet lever hoist in the Yale range. The pressed steel housing provides an extremely low weight. The standard free chaining device serves to quickly attach the load or to pull the chain through the hoist in both directions. Low operating effort and low overall height are further outstanding features.The PT really is a good idea, versatile, all round ratchet lever hoist suitable for almost all standard applications.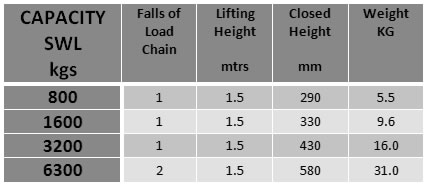 Contact us here for more information or call our friendly sales team on +44 (0)1472 358 310
Back to previous page...