Yaletrac Cable Pullers
The Yaletrac range of portable cable pullers provide a versatile tool for pulling, lifting, lowering, tensioning, and securing loads over long distances.
They are easy and safe to use and are almost service free. They are light weight, compact, high strength, aluminium alloy housing with a large flat bottom surface for increased stability in horizontal as well as vertical working positions.

Specifically designed for applications within industry, building construction, civil engineering, ship building, power line construction, and oil refineries, etc.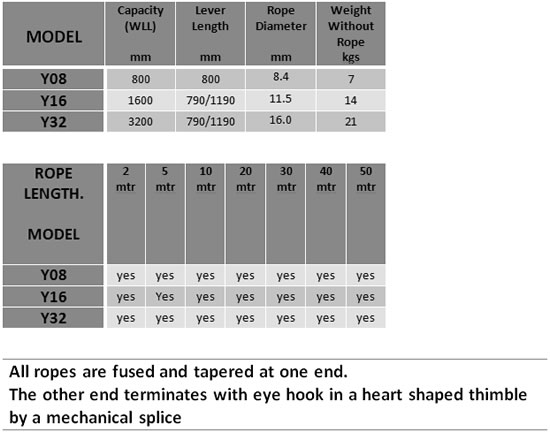 Contact us here for more information or call our friendly sales team on +44 (0)1472 358 310
Back to previous page...